Register now for SIP 2016!
"Time for Action!"
The 6th event on the Societal Impact of Pain (SIP) will take place in the European Parliament in Brussels / Beglium on 23-24 May.
The event adresses anyone involved in pain policy e.g.health care professionals, politicians, representatives of pain advocacy groups, insurances, health authorities, regulators and budget holders.
Topics for discussion:
Pain as a quality indicator for health care
Chronic Pain: a disease or multi-morbidity?
The relevance of pain in cancer care and rehabilitation
Pain, rehabilitation and reintegration of workers in the working force
More information you can find under Events / SIP 2016.
Register here to participate at SIP 2016.
The full scientific programm SIP 2016 will be published soon.
Bart Morlion 2015 about SIP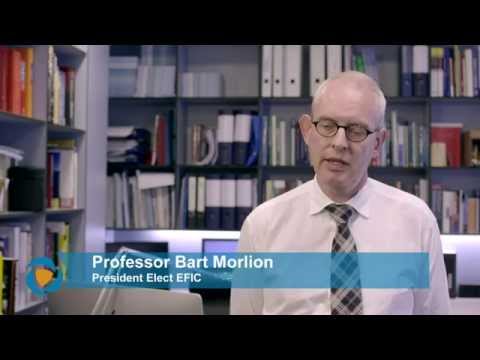 Bart Morlion, Academic Pain clinician at the University Leuven /Belgium, President Elect of the European Pain Federation (EFIC) about the European platform "The Societal Impact of Pain".
Would you like to stay up-to-date about SIP on a regular basis?
Register now for the SIP Newsletter!
The Societal Impact of Pain (SIP)
- a Multi-Stakeholder Platform in Europe

The "Societal Impact of Pain" (SIP) is an international platform created in 2010 as a joint initiative of EFIC and the pharmaceutical Grünenthal GmbH and aims for
raising awareness of the relevance of the impact that pain has on our societies, health and economic systems
exchanging information and sharing best-practices across all member states of the European Union
developing and fostering European-wide policy strategies & activities for an improved pain care in Europe (Pain Policy).
The platform provides opportunities for discussion for health care professionals, pain advocacy groups, politicians, insurances, representatives of health authorities, regulators and budget holders.
The scientific framework of SIP is under the responsibility of the European Pain Federation EFIC®. The pharmaceutical company Grünenthal GmbH is responsible for funding and non-financial support (e.g. logistical support). The scientific aims of the SIP symposia have been endorsed by a large number of international and national pain advocacy groups, scientific organisations and authorities. (About SIP)